~ 131kt
zircon production in H1 2021
Largest
zircon mine in the world
High
levels of Indigenous employment
Overview
Iluka's Jacinth-Ambrosia operation in South Australia is the world's largest zircon mine. Comprising two contiguous deposits, Jacinth and Ambrosia, the mine is located approximately 800 kilometres from Adelaide and 270 kilometres from the Port of Thevenard.

The Jacinth-Ambrosia operation encompasses mining and wet concentration activities with heavy mineral concentrate transported to Iluka's Narngulu mineral separation plant in Western Australia for final processing. The operation is capable of processing up to ~1000 tonnes of ore per hour which equates to ~120 tonnes per hour of heavy mineral concentrate.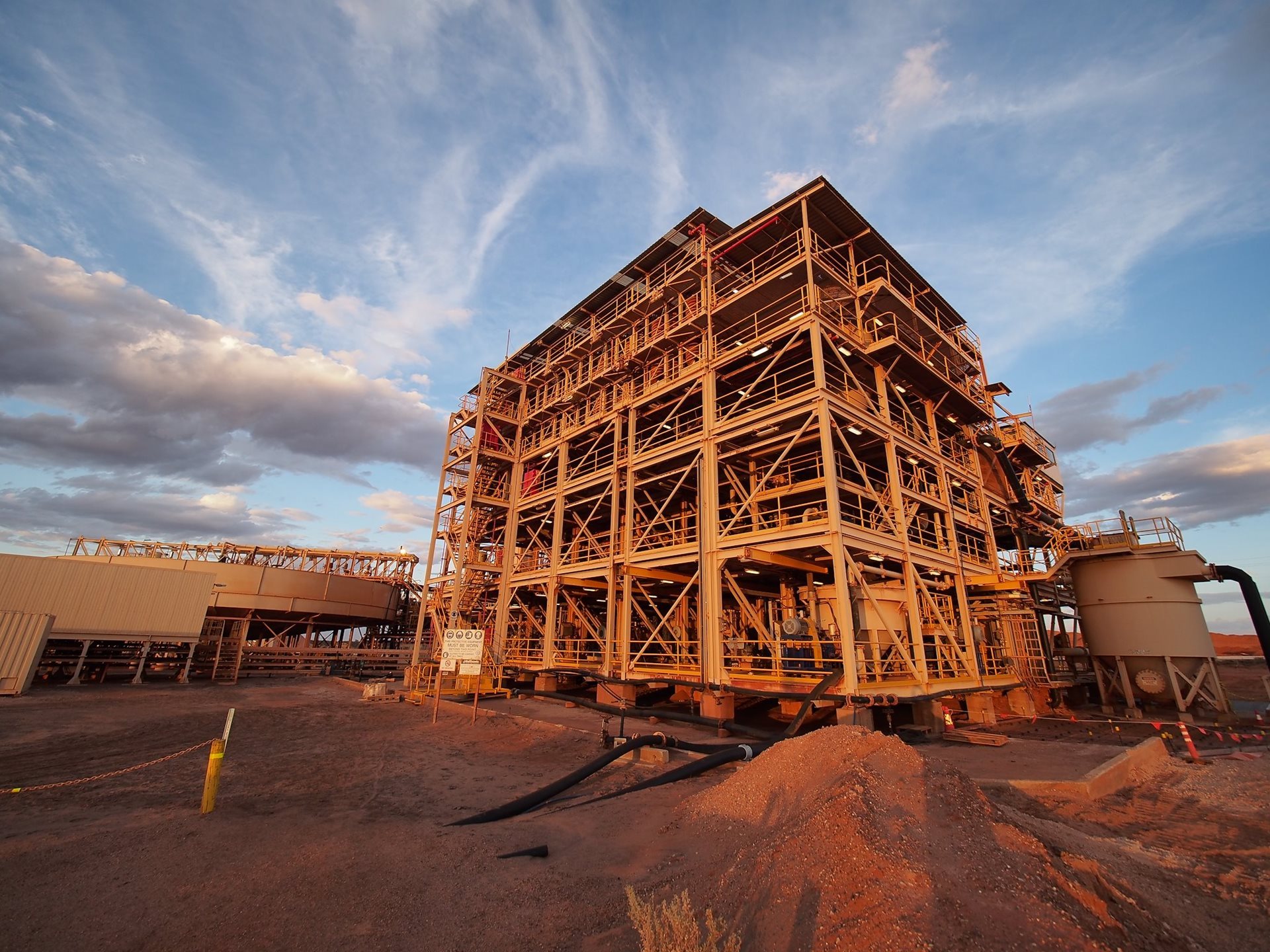 The Jacinth-Ambrosia deposit was discovered by Iluka in 2004 and production commenced in 2009.
Dry mining and concentration of ore through gravity separation occurs on site. This produces a heavy mineral concentrate, which is then transported via the Port of Thevenard to Iluka's Narngulu mineral separation processing plant in Western Australia. Processing of Jacinth-Ambrosia heavy mineral concentrate at Narngulu produces the final products of zircon, rutile and ilmenite.

The main product produced from Jacinth-Ambrosia is zircon, which is used in the manufacture of ceramics, including floor and wall tiles and sanitary-ware, as well as in casting and foundry applications. Zircon is also used for the manufacture of zirconium chemicals that have a range of derivative applications, including zirconium metal. Jacinth-Ambrosia also produces rutile and chloride ilmenite (the latter suitable for sale or use as a feed source for synthetic rutile production).

Jacinth-Ambrosia is South Australia's first mining development in a mixed use regional reserve (the Yellabina Regional Reserve), with the operation recognised consistently by the South Australian Government for its commitment to high standards of environmental management and high levels of Indigenous employment.